East Coast Cranes is a mobile crane hire and contract lifting specialist based in both Brisbane and the Gold Coast.
We have fully trained and highly skilled staff that bring a wealth of experience to help you achieve your plan. The companies extensive, modern fleet of cranes and support vehicles provides the confidence to completing lifting operations safely and efficiently.
East Coast Cranes offers a wide range of supportive services, such as mechanical rigging, jacking, skating & the installation or removal of mechanical equipment.
All transport options are available to combine as a package for your project. We offer a One-Stop-Shop when it comes to combining these services which can be managed by one of our project managers, no matter where it is in the country. 
"We aim to be the Best Service Provider in our field for the South East Queensland "
Meet The East Coast Cranes Team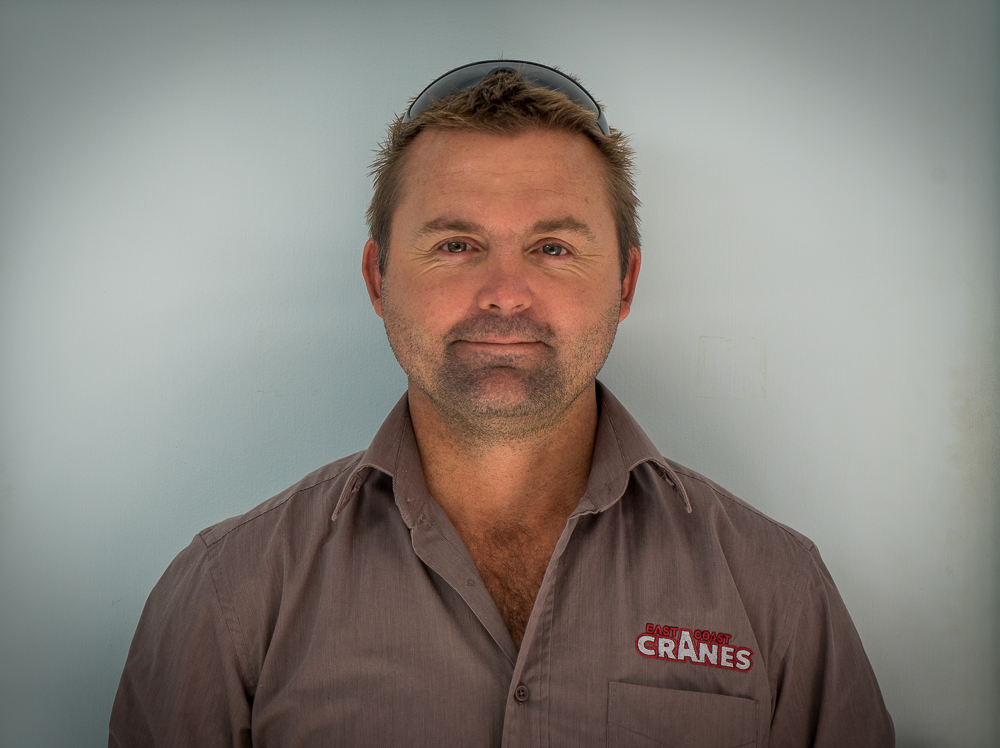 Dave Hopper – Managing Director
Dave Hopper is the managing director of East Coast Cranes. He started out in the Brisbane Crane Hire industry in 1996 when he worked for Baulderstone Hornibrooke on berth 6 project of fisherman island wharf. He started off as a dogman, eventually working his way up to become a crane driver, operating their 8T chamberlain BHB crane.
From there, Dave spent the next 11 years honing his skills operating many different sized cranes all across South East Queensland on various projects.
In 2008 Dave was promoted to the position of Crane Supervisor, where he gained significant experience running the daily operations of a general hire crane company, eventually working his way up to become the General Manager.
In 2015 with over 21 years of experience in the crane hire industry, he founded East Coast Cranes and bought his first crane – an 80T Liebherr slew crane
Our Services & What We Do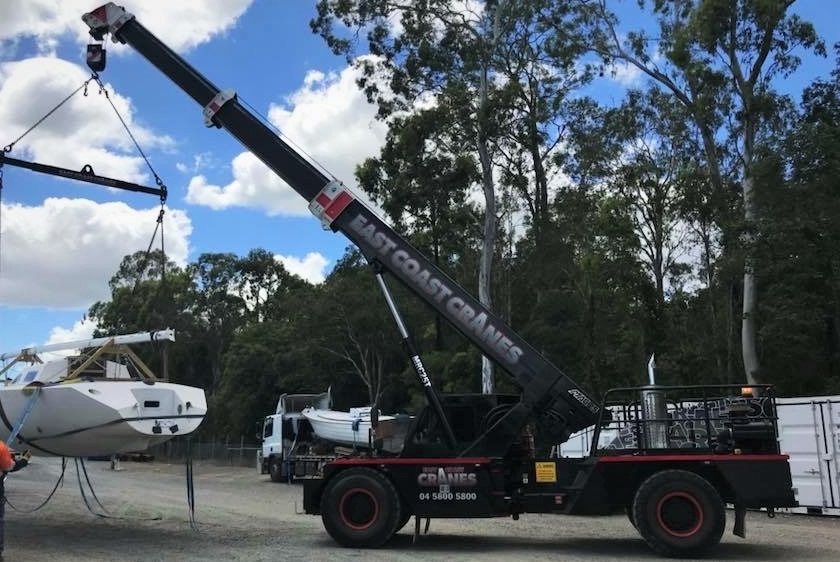 Mobile Crane Hire
Looking for crane hire in Brisbane or the Gold Coast?
East Coast Cranes can meet all your needs from the smallest franna lift to the largest slew crane – no matter how big or small your job is, we can help!
We hire out franna cranes including 15T franna cranes, 20T franna cranes, 25T franna cranes and larger if your project requires it.
Need a slew crane? We can hire 16T city cranes, 30T truck mounted cranes, 55T all terrain cranes, 80T all terrain cranes, 130T all terrain cranes and larger, plus everything in between.
Contact us today to talk to us about your project, we can help you work out exactly what type and size crane would suit your project the best!
Transport & Crane Truck Hire
Looking for transport in Brisbane or the Gold Coast? We can help!
East Coast Cranes offers transport crane trucks, semis, tilt trays, flat tops, super-tilts – whatever you need, we will get it sorted.
Our specialised crane truck can not only help get your equipment from A to B, it can also lift it into place wherever you require it, saving you money on crane hire. 
We also offer competitively priced interstate transport for larger projects with our fleet of trucks and crane trucks. 
Contact us today to discuss your project and work out exactly which truck would suit your needs the best!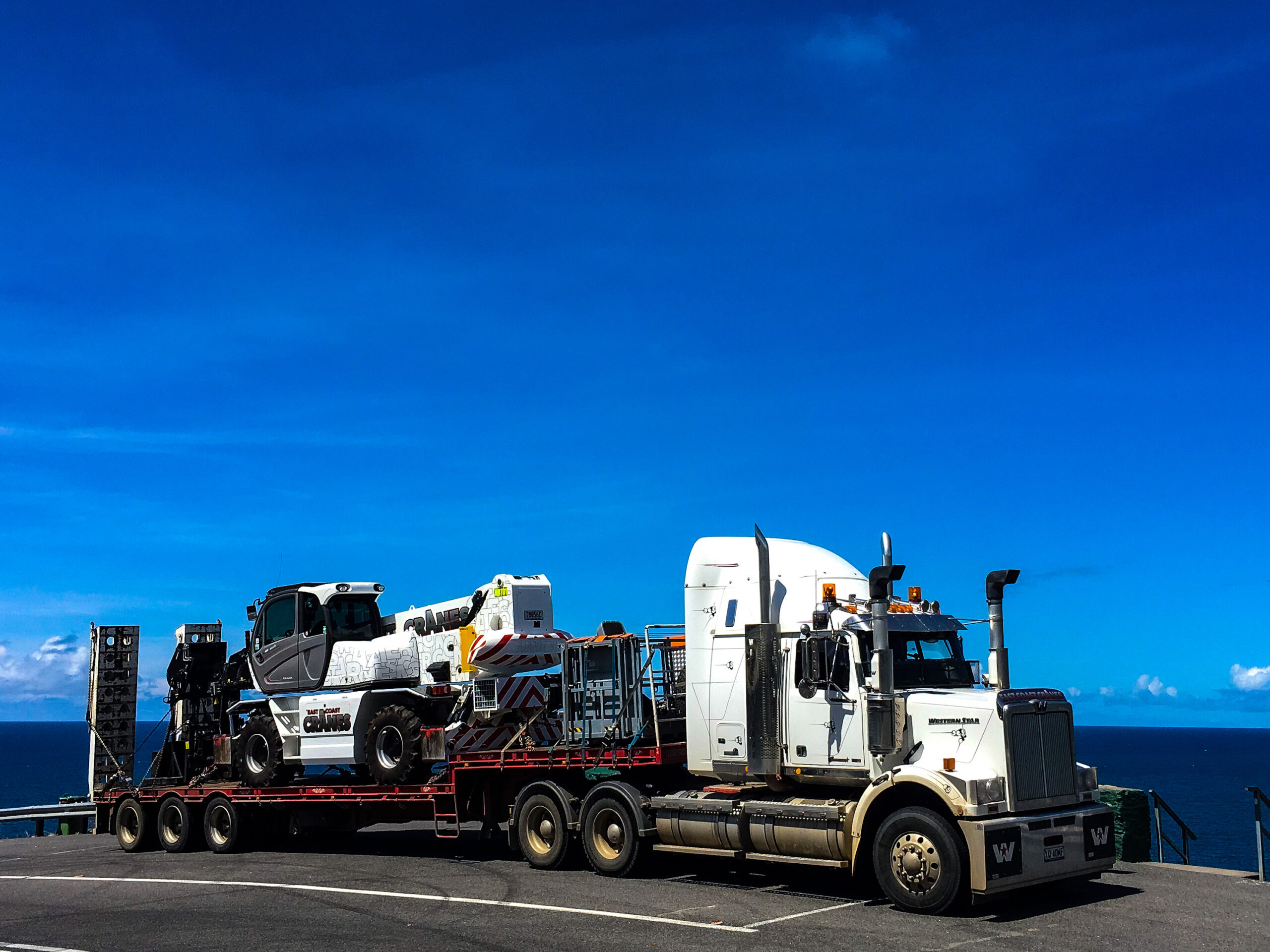 Lifting Equipment
We have a huge selection of lifting equipment to help get your job done, ranging from spreader bars and lifting clutches, to man cages and block cages – you name it!
Call Us Today On 0458 005 800 To Make A Booking!