Upper Mt Gravatt East State School Rebuild for Fleetwood
On Friday night there was a devastating fire at Upper Mount Gravatt East State School. East Coast Cranes supplied a 100T Crane for an emergency recovery and within 48 hours we were able to install 2 x Prep Classrooms, 3 x Year 2 Classrooms, 2 x Year 3 Classrooms and 1 x Year 4 Classroom. This has been our biggest and quickest recovery and we are very proud to have assisted Fleetwood Australia with this rebuild to allow the children to be back at school the following Tuesday.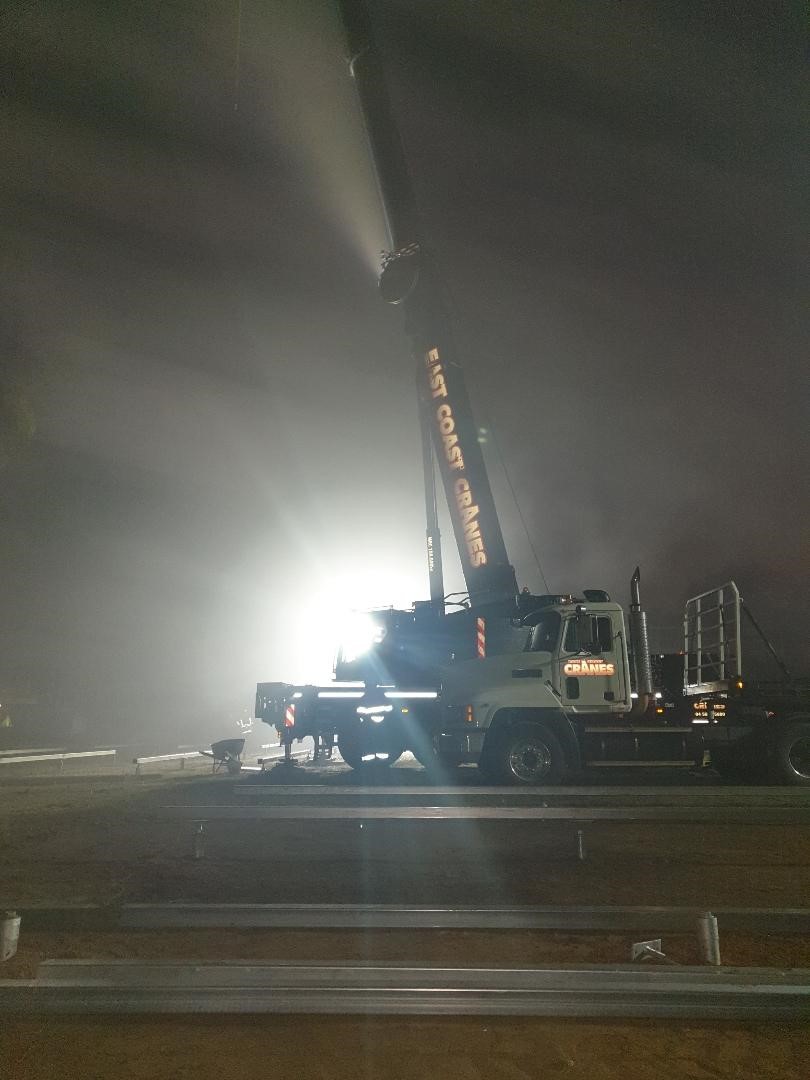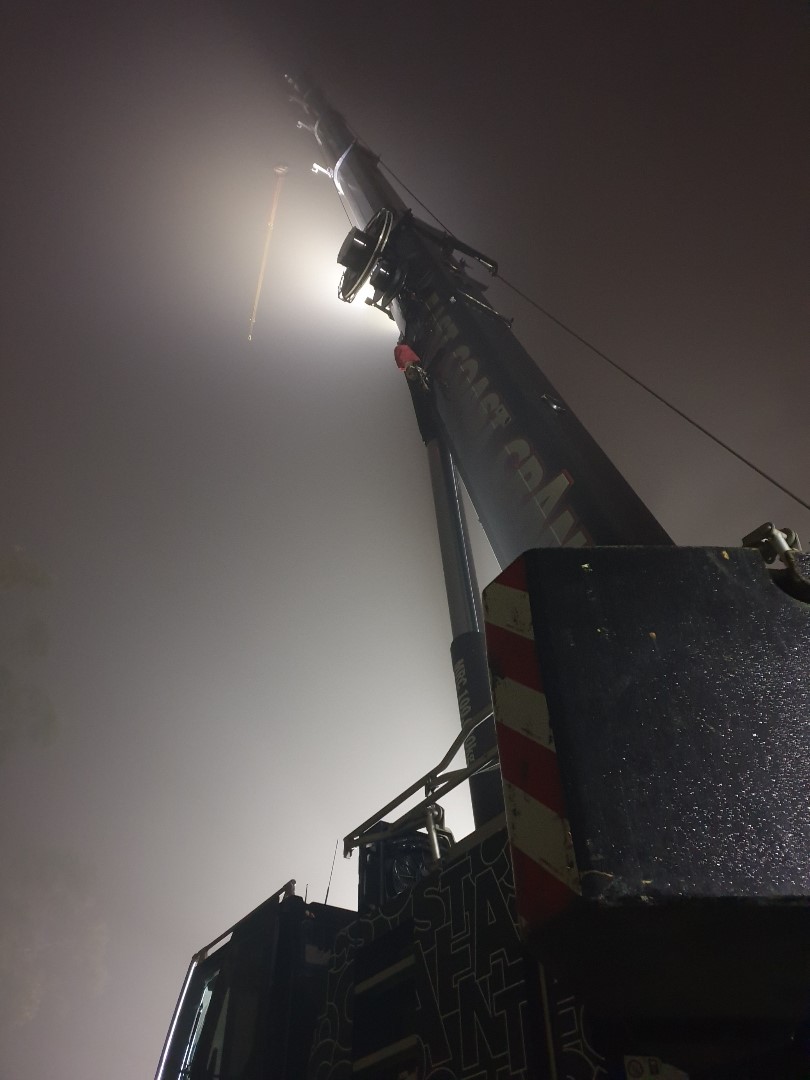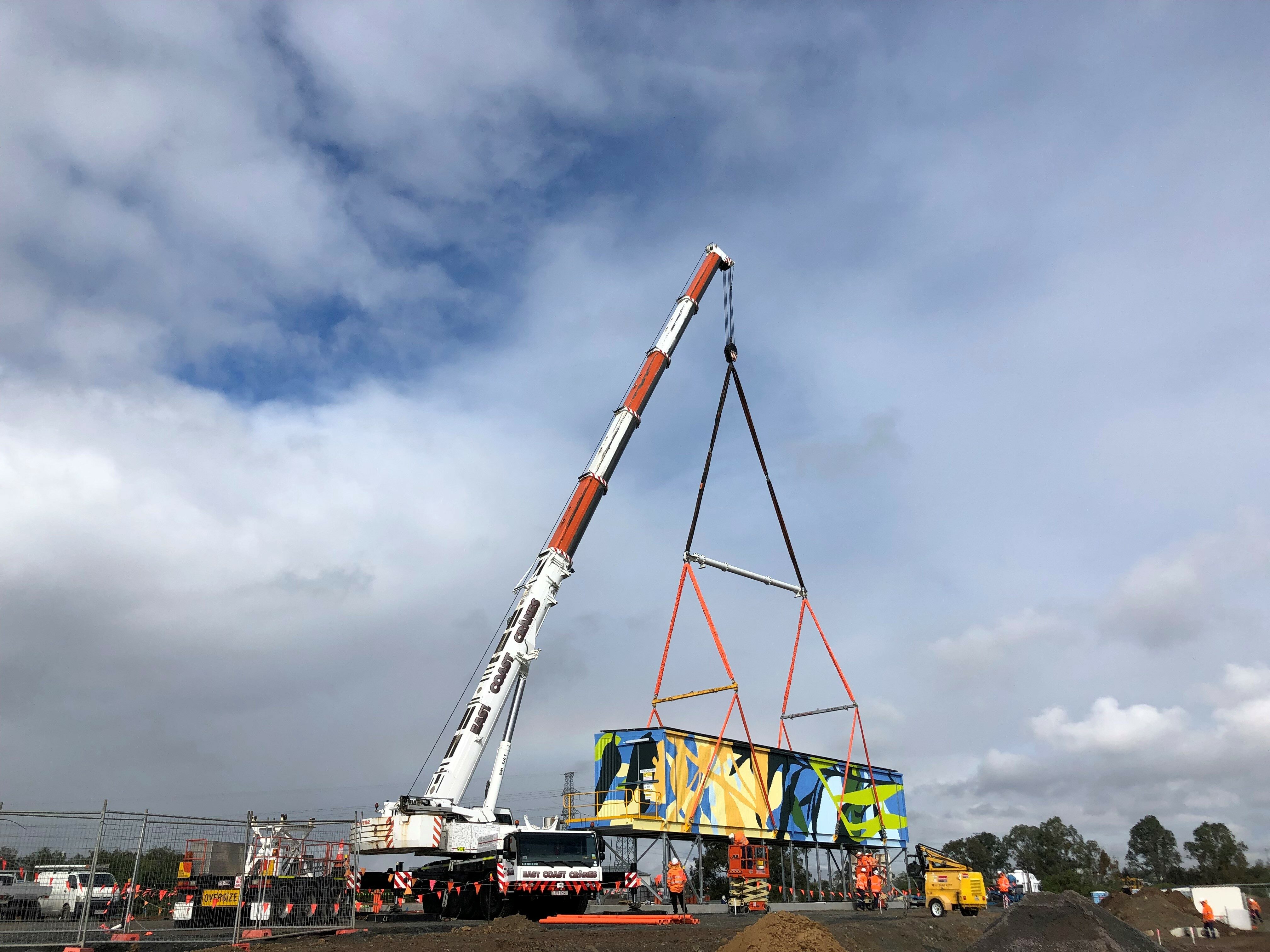 by David Hopper |  July 11, 2019 | Projects
Our LTM1220-5.2 Liebherr Crane installing a 34t switchroom at Moolabin Sub Station for Schneider Electric. It was an early start with a small window of time to get through the rail corridor and onto the QR Sub station pad, with only hundreds of millimeters to spare and a tight time schedule the boys delivered with pin point accuracy – Yet another fantastic install for Schneider, QR Rail and East Coast Cranes.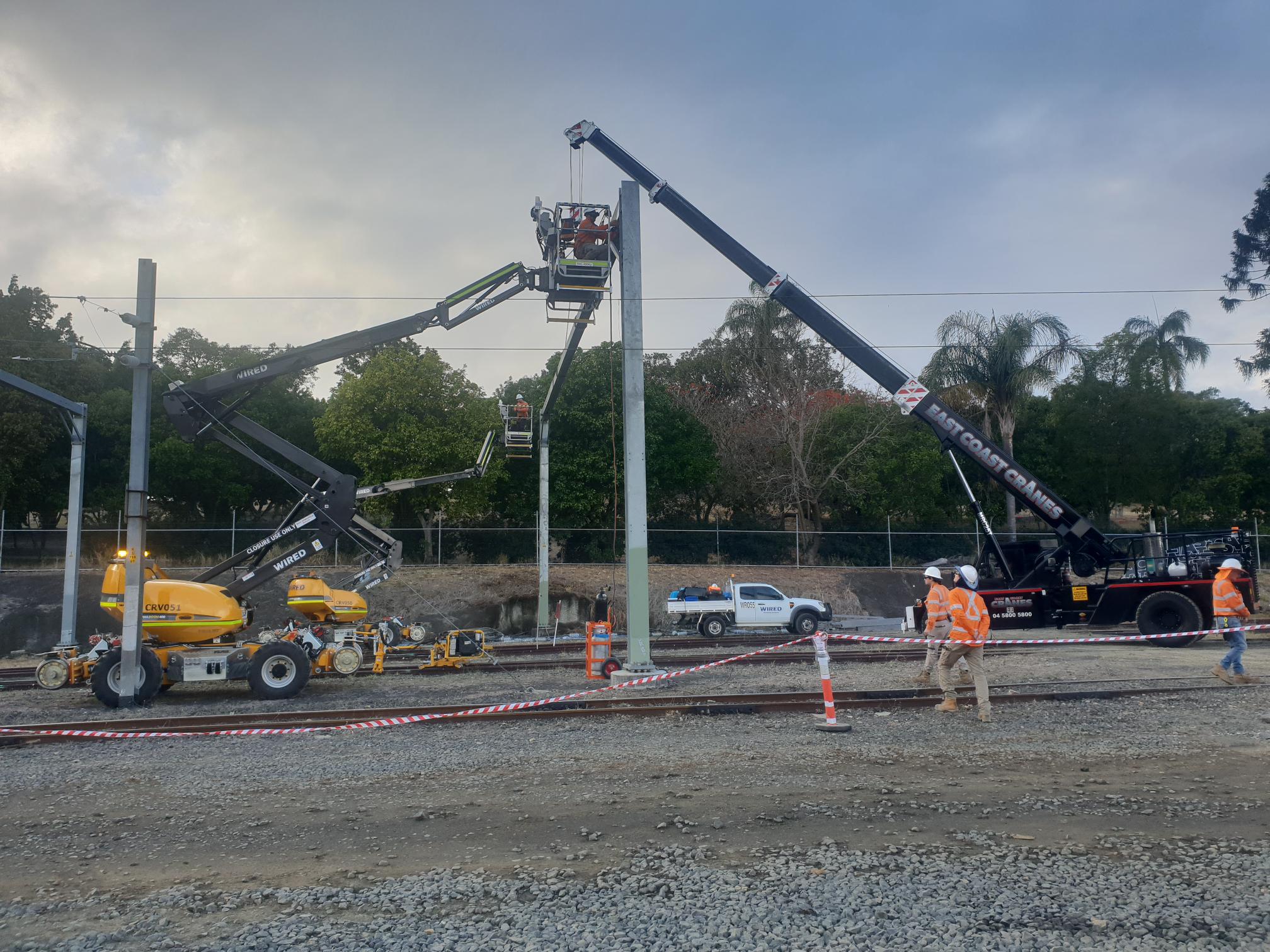 by David Hopper | 27 Septemeber 2019 | Projects 
Our 25t Franna commencing work for WOHS at the Cross River Rail site, this project will run for 7 years and consist of many new rails, new tunnels and new stations.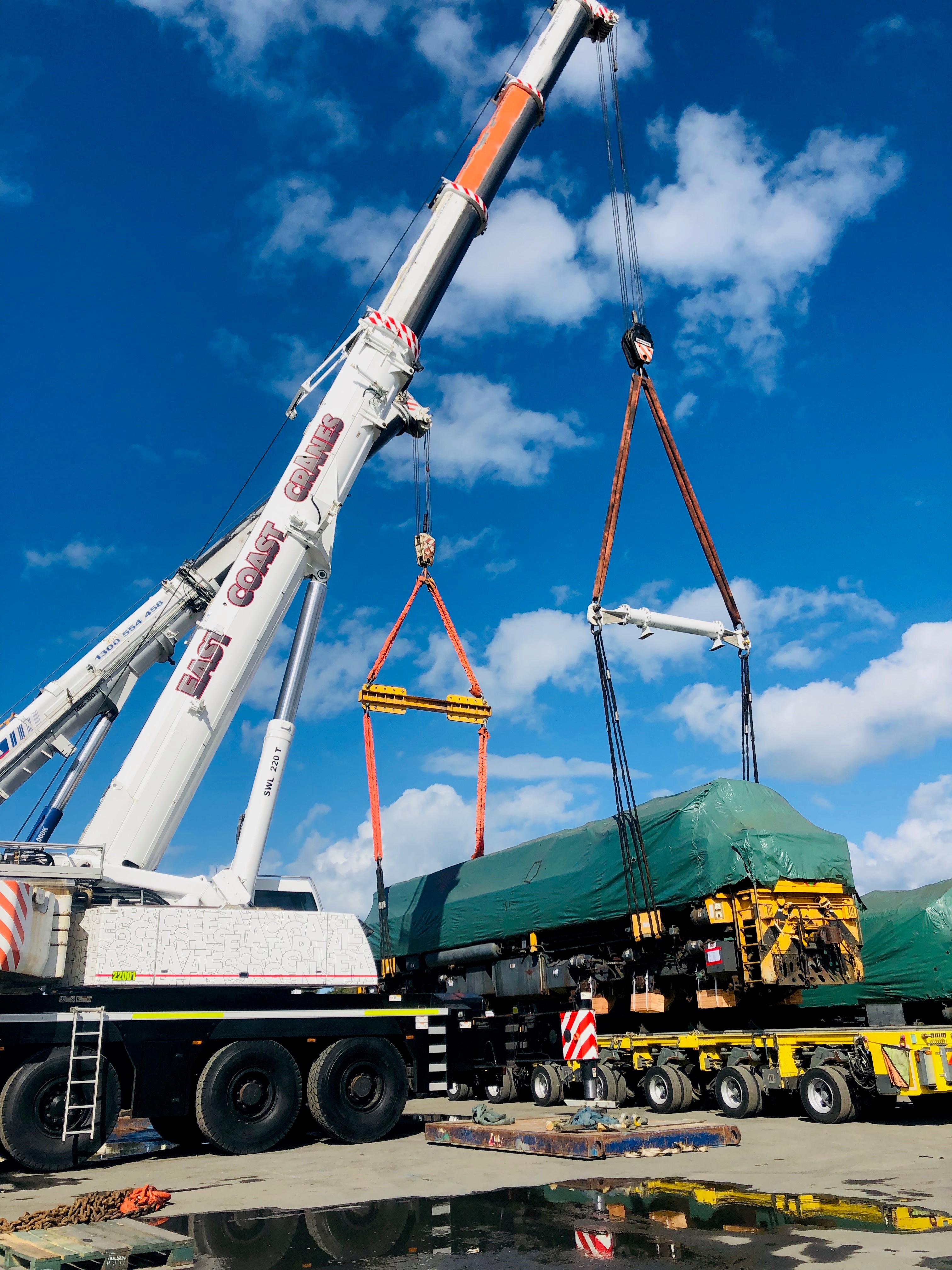 by David Hopper |  July 11, 2019 | Projects
Our 220t Liebherr Crane dual lifting trains at Qube Logistics, these trains were originally Queensland Rail trains and were then shipped to South Africa for use and are now back in Brisbane for repairs and refurbishment to continue their life in Queensland.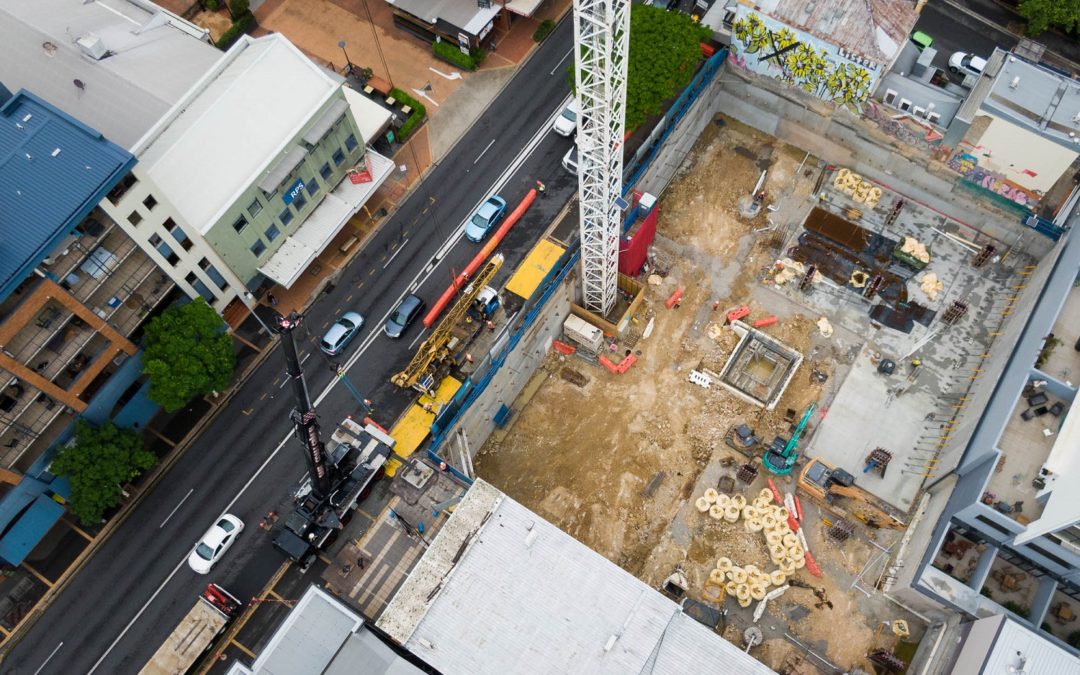 Dual Lifting A 28T Drill Rig on Pointcorp Development Site East Coast Cranes 100T Liebherr dual lifted a 28T drill rig with the tower crane onsite on the Pointcorp Development site at New Farm for our client McPhersons Excavations - check out the cool drone footage of...